Ion Krypt Cloud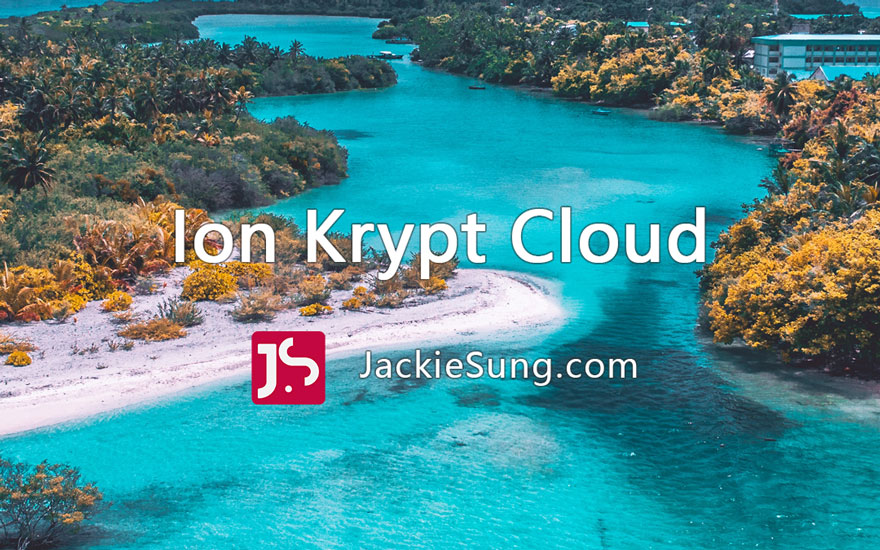 Since 1998, Krypt has been a leader in providing high quality hosting. Thousands of customers around the world choose to rely on Krypt because of our excellent infrastructure, network and technology.
All VPS hosting plans include
Enterprise Cloud Platform
Deploy your service infrastructure on our fully redundant, high performance cloud platform and benefit from its high reliability, security and enterprise feature set.
High Performance
We operate one of the most advanced networks in the world, With the use of SSD and RAID, we take storage security and speed to the next level.
Fully Redundant
Our cloud platform offers a 99.99% SLA uptime guarantee with full hardware and network redundancy to keep your services online.
Control Panel
Rebuild, Reboot, HTML5 Console, Change Password, Mount ISO, Resecue Mode, Serveice Renewal, Billing Cycle Change and so much more.
ION CLOUD PACKAGES
Los Angeles Linux Server
ION-L09-LINUX
SSD: 40GB SSD RAM: 2GB CPU: 1vCPU Bandwidth: 1TB
$68/year
ION-L04-LINUX
SSD: 80GB SSD RAM: 4GB CPU: 2vCPU Bandwidth: 4TB
$20/month
ION-L07-LINUX
SSD: 640GB SSD RAM: 32GB CPU: 8vCPU Bandwidth: 7TB
$160/month
ION-L02-LINUX
SSD: 50GB SSD RAM: 2GB CPU: 1vCPU Bandwidth: 2TB
$10/month
ION-L05-LINUX
SSD: 160GB SSD RAM: 8GB CPU: 4vCPU Bandwidth: 5TB
$40/month
ION-L08-LINUX
SSD: 960GB SSD RAM: 64GB CPU: 12vCPU Bandwidth: 8TB
$320/month
ION-L03-LINUX
SSD: 60GB SSD RAM: 2GB CPU: 2vCPU Bandwidth: 3TB
$15/month
ION-L06-LINUX
SSD: 320GB SSD RAM: 16GB CPU: 6vCPU Bandwidth: 6TB
$80/month
Los Angeles Windows Server
ION-L03-Windows
SSD: 60GB SSD RAM: 2GB CPU: 2vCPU Bandwidth: 3TB
$15/month
ION-L05-Windows
SSD: 160GB SSD RAM: 8GB CPU: 4vCPU Bandwidth: 5TB
$40/month
ION-L04-Windows
SSD: 80GB SSD RAM: 4GB CPU: 2vCPU Bandwidth: 4TB
$20/month
ION-L06-Windows
SSD: 320GB SSD RAM: 16GB CPU: 6vCPU Bandwidth: 6TB
$80/month
ION CLOUD PACKAGES
Singapore PCCW Linux Server
ION-SP01
HDD: 25GB HDD RAM: 2GB CPU: 1vCPU Bandwidth: 500GB Port Speed: 100Mbps
$15/month
ION-SP03
HDD: 100GB HDD RAM: 6GB CPU: 2vCPU Bandwidth: 2TB Port Speed: 100Mbps
$40/month
ION-SP02
HDD: 60GB HDD RAM: 4GB CPU: 2vCPU Bandwidth: 1TB Port Speed: 100Mbps
$25/month
ION-SP04
HDD: 160GB HDD RAM: 8GB CPU: 4vCPU Bandwidth: 3TB Port Speed: 100Mbps
$75/month
Singapore CHINA MOBILE Server
ION-SM01
HDD: 25GB HDD RAM: 2GB CPU: 1vCPU Bandwidth: 500GB Port Speed: 100Mbps
$25/month
ION-SM03
HDD: 100GB HDD RAM: 6GB CPU: 2vCPU Bandwidth: 2TB Port Speed: 100Mbps
$65/month
ION-SM02
HDD: 60GB HDD RAM: 4GB CPU: 2vCPU Bandwidth: 1TB Port Speed: 100Mbps
$45/month
ION-SM04
HDD: 160GB HDD RAM: 8GB CPU: 4vCPU Bandwidth: 3TB Port Speed: 100Mbps
$125/month
ION-ST01
HDD: 25GB HDD RAM: 2GB CPU: 1vCPU Bandwidth: 250GB Port Speed: 10Mbps
$35/month
ION-ST04
HDD: 160GB SSD RAM: 8GB CPU: 4vCPU Bandwidth: 2TB Port Speed: 50Mbps
$155/month
ION-ST02
HDD: 60GB HDD RAM: 4GB CPU: 2vCPU Bandwidth: 500GB Port Speed: 20Mbps
$55/month
ION-ST06
HDD: 320GB SSD RAM: 16GB CPU: 8vCPU Bandwidth: 4TB Port Speed: 50Mbps
$355/month
ION-ST03
HDD: 100GB HDD RAM: 6GB CPU: 2vCPU Bandwidth: 1TB Port Speed: 20Mbps
$85/month
ION CLOUD PACKAGES
San Jose Linux Server
ION-SV02-LINUX
SSD: 50GB SSD RAM: 2GB CPU: 1vCPU Bandwidth: 2TB
$10/month
ION-SV05-LINUX
SSD: 160GB SSD RAM: 8GB CPU: 4vCPU Bandwidth: 5TB
$40/month
ION-SV03-LINUX
SSD: 60GB SSD RAM: 2GB CPU: 1vCPU Bandwidth: 3TB
$15/month
ION-SV06-LINUX
SSD: 320GB SSD RAM: 16GB CPU: 6vCPU Bandwidth: 6TB
$80/month
ION-SV04-LINUX
SSD: 60GB SSD RAM: 4GB CPU: 2vCPU Bandwidth: 4TB
$20/month
ION-SV03-Windows
SSD: 60GB SSD RAM: 2GB CPU: 1vCPU Bandwidth: 3TB
$15/month
ION-SV05-Windows
SSD: 160GB SSD RAM: 8GB CPU: 4vCPU Bandwidth: 5TB
$40/month
ION-SV04-Windows
SSD: 60GB SSD RAM: 4GB CPU: 2vCPU Bandwidth: 4TB
$20/month
ION-SV06-Windows
SSD: 320GB SSD RAM: 16GB CPU: 6vCPU Bandwidth: 6TB
$80/month